Special Offers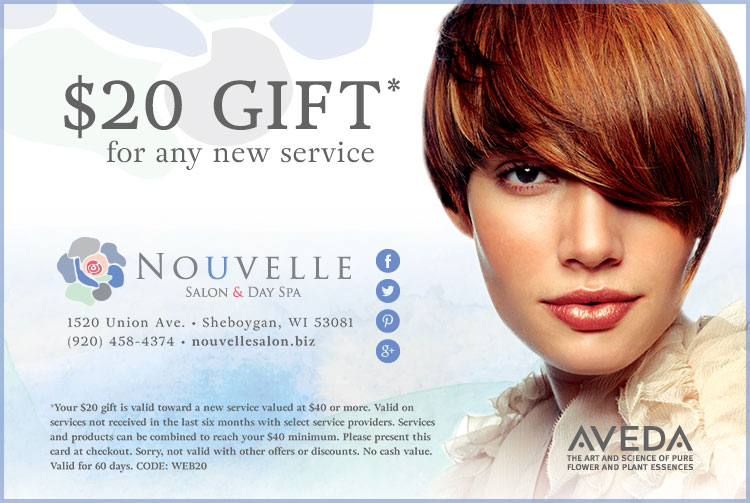 Introductory Offer for New Guests or a New Experience
New to Nouvelle Salon & Spa or interested in trying a new service? Download our $20 gift and book your reservation today!
Earth Month 2021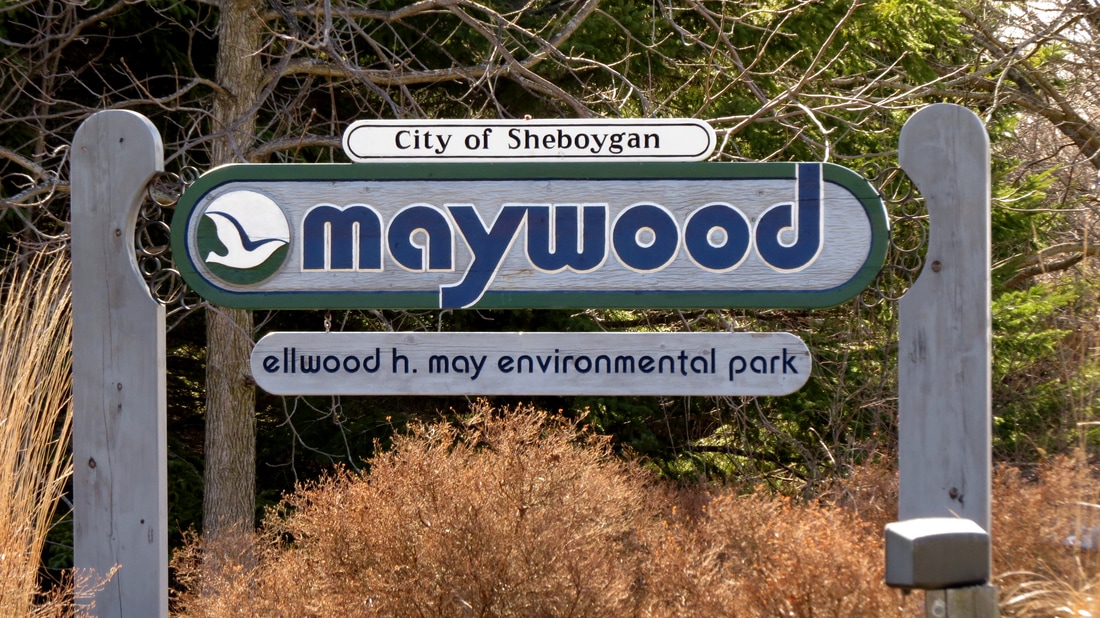 As many of you know, April is Earth Month. Let's redefine our relationship with the planet and make it a healthier place to live in! Nouvelle is excited to announce our earth month partner this year is Maywood Park located right here in Sheboygan. Maywood is Sheboygan's largest public environmental park open 365 days a year, free of charge. Maywood has diverse habitats for hiking/skiing and a wonderful Ecology Center providing public programs and events for all ages to enjoy. There's something for everyone at Maywood! Interested in donating? Check out our raffles and bake sale during the month of April at Nouvelle! Raffle tickets are 1 for $5 or 5 for $20. Bake sale items are as listed. All proceeds will go to Maywood.
Raffles: 
Raffle #1 - Ultimate Men's Basket: This basket includes a men's haircut & straight razor service and a gift certificate for a signature pedicure. In addition to the gift certificates, enjoy a men's shave cream, aftershave cream, men's composition oil, and a full size foot relief. Perfect to keep or to gift!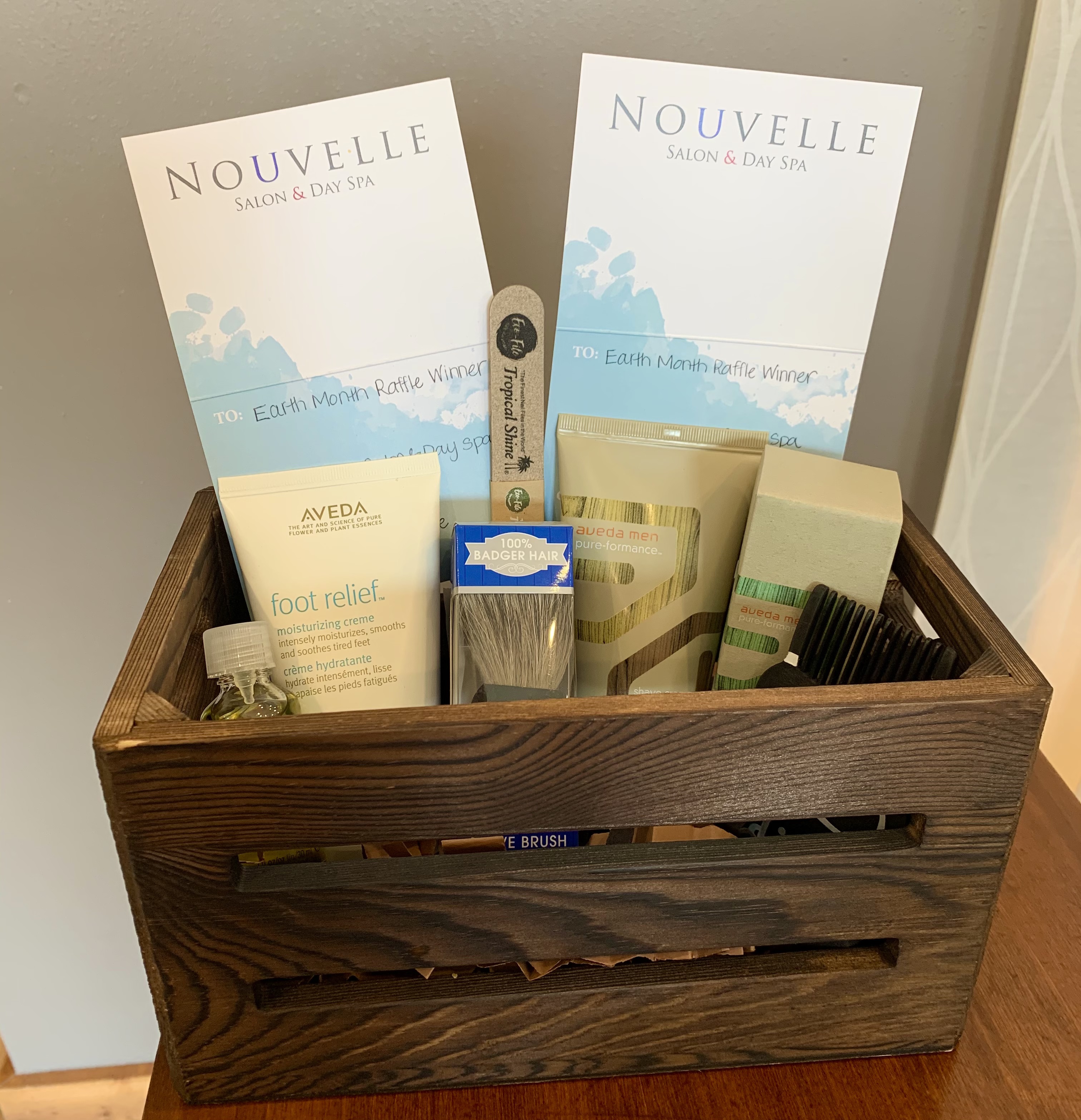 Raffle #2 – Spring Home goods Basket: This basket includes local art and home good essentials perfect for a spring refresh to your home! Enjoy a hand painted planter box, planter with plant, framed painting, stress relief candle, a recyclable shopping bag, wool dryer ball set trio, hanging macrame, and macrame planter holder. 
Raffle #3 - Wellness Basket: This basket contains everything you would need for a wellness or self care day! This basket includes yoga + crystal books, crystal gift set, smudging set, be kind yoga mat cover, mini excersize weights, essential oils, an aveda candle and more!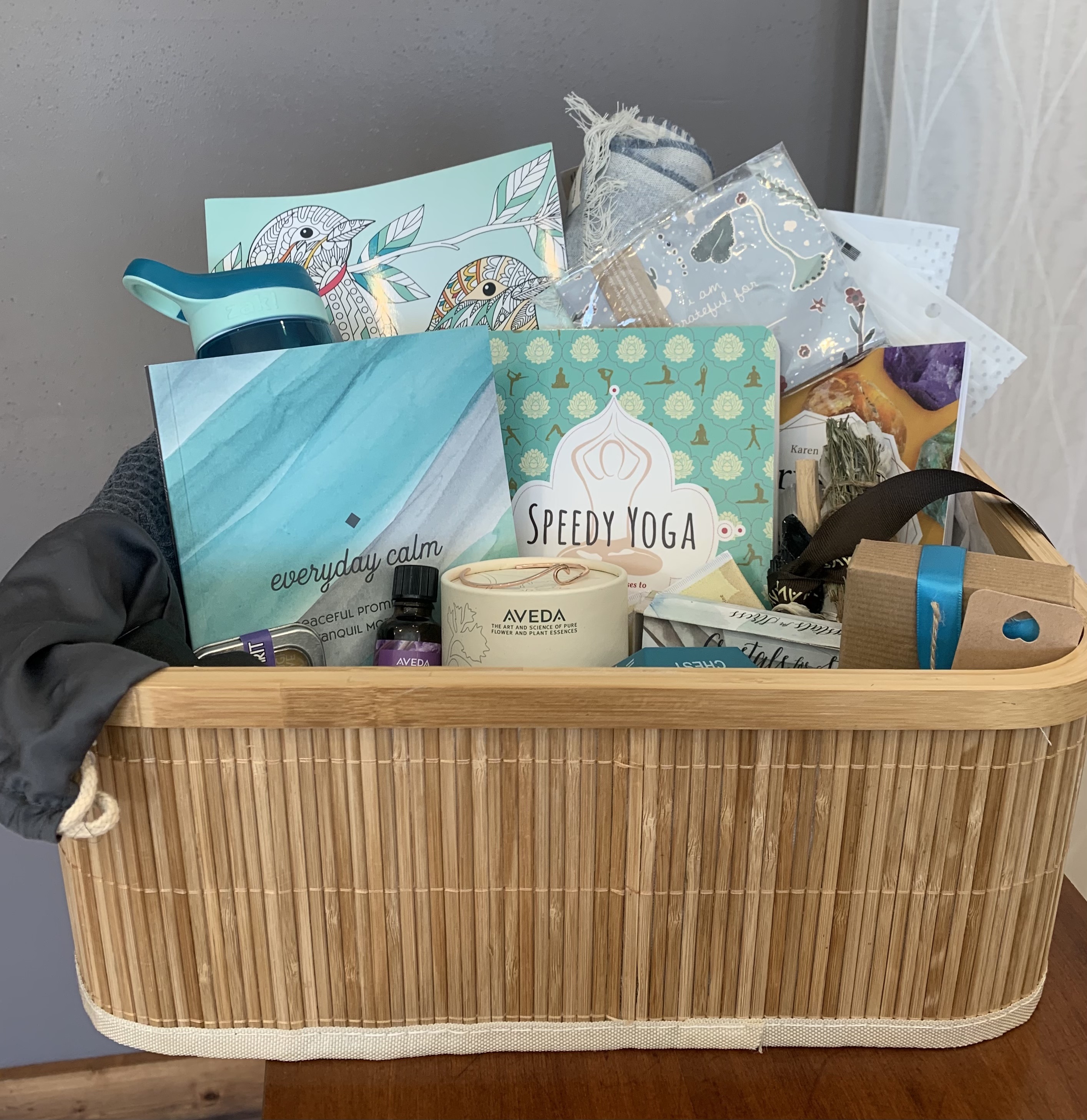 Covid-19 Update:
Our goal with going forward is to provide you the best possible experience in the safest environment for all of us. With that being said, our team had implemented extra safety and sanitation measures. The safety and well being of guests and staff is of the utmost importance. We are grateful for your ongoing patience through this difficult time. We will make updates as needed.
Guidelines: 
All staff & guests must wear masks. There will be some on hand if you don't have one already. 
We ask if you are sick or feeling unwell to please reschedule your appointment to a later date.
Please come to your appointment alone as we are limiting the number of people in the salon at a time. 
Staff & guests must wash their hands before the service is started. 
Please leave all extra items in your car. 
Rituals such as hand massages and makeup touch-ups will not be available during this time.
Beverages and magazines will not be offered to ensure safety. 
All retail should be handled by staff only. Please ask staff for assistance and we would be happy to help.
Credit/debit transactions are preferred.