Special Offers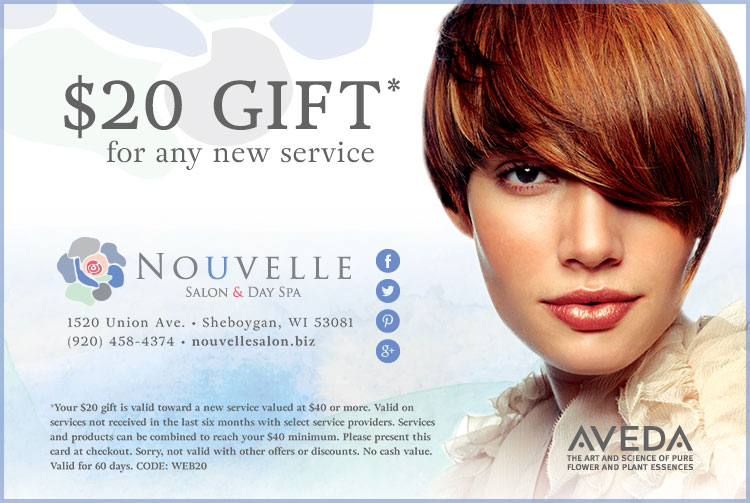 Introductory Offer for New Guests or a New Experience
New to Nouvelle Salon & Spa or interested in trying a new service? Download our $20 gift and book your reservation today!
Covid-19 Update:
Our goal with going forward is to provide you the best possible experience in the safest environment for all of us. With that being said, our team had implemented extra safety and sanitation measures. The safety and well being of guests and staff is of the utmost importance. We are grateful for your ongoing patience through this difficult time. We will make updates as needed.
Guidelines: 
All staff & guests must wear masks. There will be some on hand if you don't have one already. 
We ask if you are sick or feeling unwell to please reschedule your appointment to a later date.
Please come to your appointment alone as we are limiting the number of people in the salon at a time. 
Staff & guests must wash their hands before the service is started. 
Please leave all extra items in your car. 
Rituals such as hand massages and makeup touch-ups will not be available during this time.
Beverages and magazines will not be offered to ensure safety. 
All retail should be handled by staff only. Please ask staff for assistance and we would be happy to help.
Credit/debit transactions are preferred.